Spiritual Healing Gemstone & Crystal Jewelry

Welcome
​to
Attilla's Treasures
Our
Gemstones & Crystals are
​obtained worldwide to bring you a
Quality finished product that is unique & beautiful.
A handcrafted quality Heirloom,
to be treasured for years to come.
Whether you prefer the Sparkle of a Swarovski crystal choker
or the Earthy warmth of Natural Gemstone Jewelry,
with all of it's "perfect imperfections," each piece is
to be like no other,
a celebration of individuality and metaphysical beauty.
We create
original designs that are ​Physically,
as well as Metaphysically beautiful,
​unique and One of a kind,....just like you.



Did that Birthday OR Anniversary
sneak up on you,

​Again!

DON'T GO TO THE MALL,

Choose a Handcrafted solution that
can be at your door (or theirs)
in just a few days




Let us create a Unique and Beautiful 1-of-a-Kind item
just for you,
or that special Someone.

Custom order requests should be given 2 weeks before the date
​ they need to be shipped.


We gladly accept returns and exchanges (except custom orders)
Contact me within: 14 days of delivery
Ship items back within: 30 days of delivery
No refunds or returns on Custom orders.
If you are not satisfied with your custom order we will work together until you Love it !

Our goal is to satisfy our customers' needs
and
keep YOU coming back.
100% Satisfaction

That is OUR personal Guarantee
We're not happy if You're not happy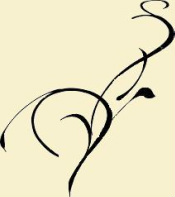 Reiki principals

Just for today:

I will not anger,
I will not worry,
I will be kind to others,
I will do my work with honesty,
I will live the attitude of gratitude

---
Healing for the Soul

To browse any of our Beautiful collections,
Click below... Enjoy!



The metaphysical and healing properties outlined in this website are for inspiration and reference. These properties are dependent upon the attitude and beliefs of the individual. In no way are they meant to replace diagnosis or treatment by a qualified therapist or physician.