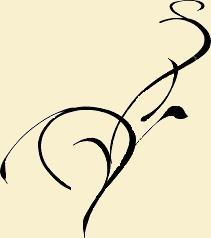 Reiki principals

Just for today:

I will not anger,
I will not worry,
I will be kind to others,
I will do my work with honesty,
I will live the attitude of gratitude
---

Our Story

I Love beading, and have been doing it for many years as a hobby,
then one day, in a galaxy far, far away... Jeffery purchased some
stones and crystals for me to "play" with, when the results of my "play" was presented to family and friends , the reaction was so positive that
Attilla's Treasures was born................
Attilla's Treasures is operated by Jeffery " fro" Hunt ( leader of this revolution) & myself , Linda VanVranken (#1 peasant & designer ).
Jeffery & I are joining forces on this project in order to make this
a revolting success, I mean a successful Revolt.
Jeffery has gone to great lengths to make sure I have the best
materials to work with. All our items are made of quality semi-precious gemstones & only Austrian cut and Swarovski crystals. Ladies, since I have discovered the magnetic clasp, I use it almost all of the designs, I love it !
No more fumbling or hurt fingertips.
But of course,
If you prefer a different clasp just let us know, we can accommodate
most any design changes, after all it is being created for YOU.

I received my 2nd degree Reiki attunement over 20 years ago and
have been aware of the healing and protective properties of
crystals and gemstones for many years.
This venture has allowed me to advance my love of beading
and the principals of Reiki into working with gemstones and crystals.
I believe we have put together a wonderful assortment
of colors, shapes & sizes.
Jeff's, attention to detail makes him a
great " Inspector #11" and his input has been invaluable to me.
Teamwork makes the final product a unique and
beautiful piece of jewelry,
a lovely addition to any collection,
something we hope you will Treasure for years to come.



Phone us at (702) 572-3997
or use the form below

---
---